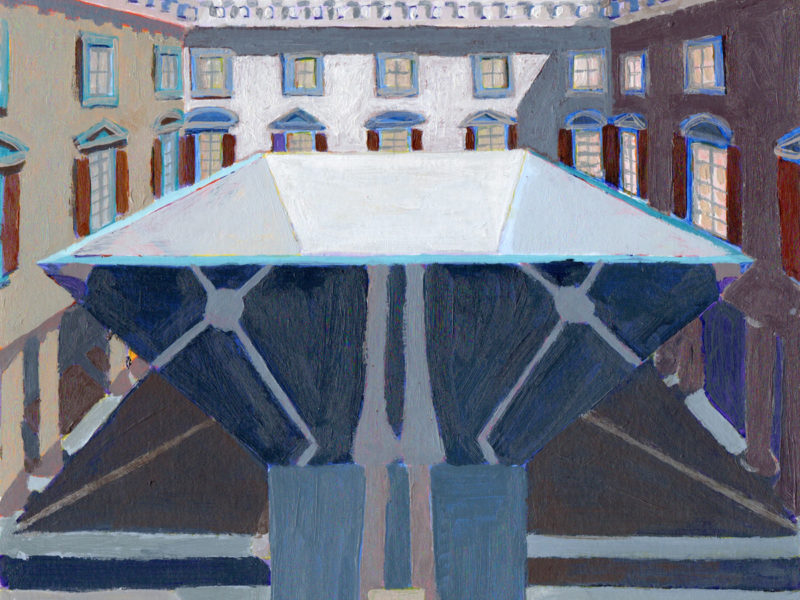 In occasione della Milano Design Week 2019 , il Cortile d'Onore di Palazzo Litta, storica dimora nel cuore della città Milano, ospiterà per il sesto anno consecutivo un'installazione all'interno del progetto The Litta Variations / Opus 5 curato da MoscaPartners.
Protagonista sarà lo studio Pezo von Ellrichshausen, fondato nel 2002 da Mauricio Pezo e Sofia von Ellrichshausen nella città di Concepción, nel Cile del sud. I loro interventi di matrice esistenziale raggiungono completezza con il luogo in cui si trovano rivelando un continuo  dialogo tra natura e architettura.
Curano nel 2008 il padiglione cileno alla Biennale Architettura di Venezia, partecipando anche all'edizione del 2010 e del 2016. Espongono inoltre i loro progetti alla Royal Academy of Arts di Londra ed entrano a far parte della collezione permanente dell'Art Institute di Chicago e del Museum of Modern Art di New York.
Alla ideazione e progettazione affiancano l'impegno didattico presso università cilene e statunitensi, tra cui Harvard e Cornell University. Sofia von Ellrichshausen è stata inoltre presidente della giuria dell'ultima edizione della Biennale Architettura di Venezia.
A Palazzo Litta lo studio presenterà Echo, misterioso oggetto che ispira una sensibile aderenza tra l'interno e l'ambientazione esterna. Il padiglione pone al centro l'uomo, contemporaneamente soggetto e fonte della contemplazione. L'esterno di Echo, ricoperto da una superficie specchiata, riflette il colonnato barocco e i due ordini superiori che compongono il cortile del palazzo. In contrasto, l'interno rivela il cielo, elemento naturale isolato dal contesto della città. Risultato dell'esplorazione è il definirsi di un'architettura intesa come esperienza condivisa e riflessiva, imponente e immersa nel contesto. L'installazione stabilisce una relazione diffusa tra arte e architettura rivelando l'ambiente circostante attraverso un'eco visiva.
Designer, aziende, brand e università del panorama internazionale interpreteranno il Piano Nobile del Palazzo seicentesco e il Teatro Litta esponendo le ultime collezioni e ricerche.