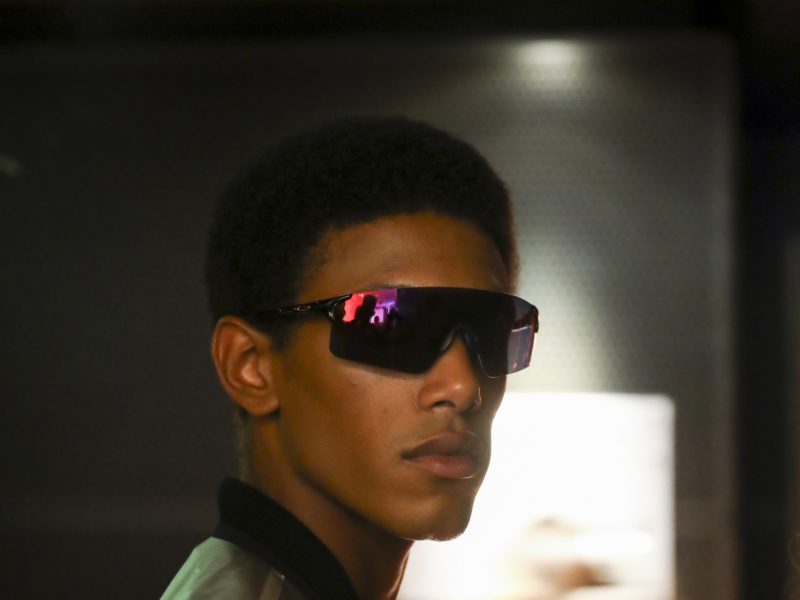 Il défilé Tatras SS20 si svolge presso la sala concerti Salle Pleyel, in rue du Faubourg Saint-Honoré. Tatras sceglie il palco della storica sala per portare in scena un vero e proprio show, diviso in tre atti.
È un fashion show? Una rappresentazione teatrale? È arte? È cultura?È tutto questo. È una storia che appartiene alle persone, a tutti coloro che credono in ciò che è autentico: vita vera, sentimenti veri, qualità vere e reali verità.
In un cammino che porta alla libertà, Tatras sceglie di personificare i suoi valori tramite tre importanti skaters californiani, accuratamente selezionati dalla stella dello skate e fondatore di The Berrics: Steve Berra, insieme ad una speciale capsule di capi dipinti dall'artista inglese Nick Walker, a coronare il valore che la cultura ha sempre avuto per il brand Tatras.
I tre atti dello spettacolo regaleranno la magia dello show teatrale, contraddistinti da "attori" e musiche diverse a scandirne i tempi.
Il primo è sinonimo di libertà e gioiosa irriverenza. Uno show "firmato" dai talenti di The Berrics. I tre skaters si esibiscono su una rampa appositamente creata per l'occasione, sul palco di Salle Pleyel. Giovani, che tramite perseveranza, sforzo fisico e determinazione hanno raggiunto un reale successo. Il secondo è il cuore dello show. La sfilata: ancora una volta un sottile equilibrio tra moda e teatro. Il terzo è il culmine di ciò che lo show vuole lasciare ai suoi ospiti, unione di valorie culture, che portano ad un unico grande messaggio.
La collezione Spring Summer 2020 è una collezione frutto di profonda ricerca, ispirazione e attento studio di volumi e tessuti scelti, segni inequivocabili dell'ambizione di poter offrire capi la cui qualità sia genuina e immune ai numerosi artifici del fashion system odierno.
Tre temi si fondono per creare il look urbano che storicamente caratterizza il marchio. Una parte metropolitana prevalentemente in nero, dai dettagli tecnologici brevettati in Germania ed il peso ultra light. Un mood military che pone l'accento sul contrasto tra l'abbigliamento tecnico di montagna e gli indumenti vintage militari, quasi come fossero remake di capi assemblati e recuperati.
Infine una vibe californiana, la cui atmosfera caratterizza la sfilata stessa, composta da capi di pregiati nylon giapponesi, dalla palette di colore soffusa e delicata: salvia, corallo, burro, sabbia, azzurro chiaro e celeste, in un'armonia di gradazioni che hanno il sapore di estate e libertà.