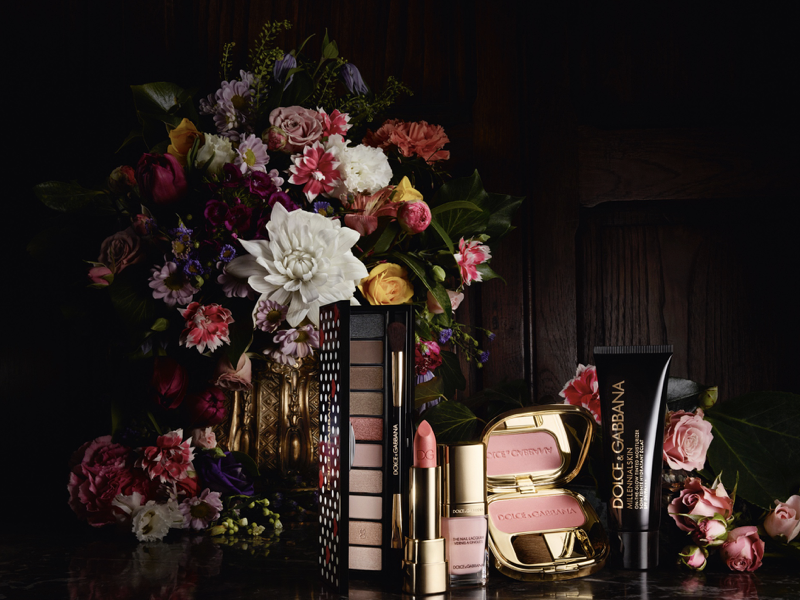 Pronte a scaldare l'inverno con la nuova collezione makeup Eternal Love di Dolce & Gabbana Beauty con le sfumature più seducenti di questa stagione e due speciali limited edition.
In pieno stile Vanitas Dolce & Gabbana Beauty presenta la nuova collezione di makeup dedicata all'inverno con i prodotti per occhi, viso, labbra e mani. Eternal Love omaggia la bellezza senza tempo e mette al primo posto lo sguardo attraverso la nuova ed esclusiva Eye Loves Dots Eyeshadow Palette in edizione limitata, composta da dieci essenziali tonalità di ombretti. Decorata con una fantasia di pois e cuori rossi, la palette custodisce al suo interno una combinazione di ombretti matte e brillanti tonalità neutre, che vanno dal beige delicato, nude e rosa al rame e a i toni intensi dei marroni scuri e del nero. Gli ombretti ad alta pigmentazione e dalla textures setosa sono perfettamente modulabili. La palette, facile da portare con sé, contiene anche uno specchietto e un pennello a doppia punta per un'applicazione on-the-go.
Completano la linea i cosmetici per il viso dove troviamo la MILLENNIALSKIN On-The-Glow Tinted Moisturizer che rende l'incarnato radioso, fresco e naturale con una copertura leggera e il The Blush in Delight che illumina la pelle con un lieve tocco rosato. Alle labbra ci pensano i Classic Cream Lipstick in Mandorla e Dahlia vestendole in tonalità femminili di nude intenso e vivace bordeaux, mentre Shine Lipstick in Soiree le fa brillare con un tocco rosato. Infine, gli smalti The Nail Lacquer che esaltano le mani con colorazioni di rosa petalo (Bella), fucsia acceso (Passione) e  il nuovo Emerald  (verde brillante), anche questo in edizione limitata.
La collezione Eternal Love di Dolce & Gabbana Beauty sarà disponibile nelle profumerie concessionarie a partire dal 1 Ottobre 2019.