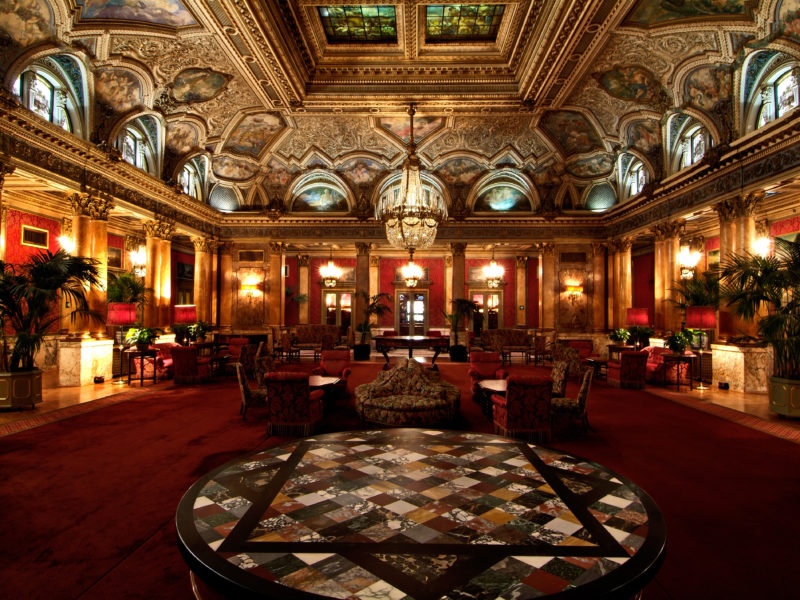 Il Grand Hotel Plaza celebra la festa della donna ospitando "Woman in the world", un progetto speciale dedicato a tutte le donne del mondo.
Tra gli alberghi storici della capitale, il Grand Hotel Plaza, ospitato da quasi un
secolo e mezzo nell'antico Palazzo Lozzano di Via del Corso a Roma, progettato
dall'arch. Antonio Sarti è divenuto negli anni luogo di incontro e di scambio
culturale. Negli ultimi 15 anni, il Grand Hotel Plaza ha avviato un importante
processo di restauro conservativo che ha coinvolto l'intero palazzo: dal fastoso
salone principale, con i suoi stucchi, vetrate liberty, cornicioni dorati e i suoi
giganteschi lampadari in cristallo fino alle camere e suite e alle terrazze
panoramiche.
Alle 13.00 e alle 18.00,Domenica 8 marzo andrà in scena un'esposizione e una sfilata di preziosi abiti dipinti a mano. Ogni capo rappresenta un paese diverso: Italia, Giappone, Russia, Sudafrica, India, Emirati Arabi, Australia e tanti altri. Gli abiti diventano così ambasciatori di pace, valorizzando, attraverso la moda e l'arte, l'immagine delle donne, le loro tradizioni e identità.
L'evento che rende omaggio a tutte le donne del mondo nasce da un'idea di Antonella Ferrari, ideatrice del corso di laurea in Scienze della Moda e del Costume all'università di Roma La Sapienza e del FreeTime Magazine, ambasciatrice e operatrice di pace nel mondo.
Il progetto "Arte e moda" è un viaggio immaginario lungo le vie della moda e del costume, in cui gli abiti prendono forma da tradizioni di tutto il mondo e la donna diventa simbolo di pace, solidarietà e dialogo tra culture diverse. "Woman in the world" andrà in scena sia al mattino, durante il consueto brunch domenicale, che al pomeriggio, al termine del "Plaza Afternoon Tea". Prosegue infatti con successo il brunch della domenica aperto agli ospiti e al pubblico dalle 13.00 alle 16.00, nel maestoso Salone Mascagni.