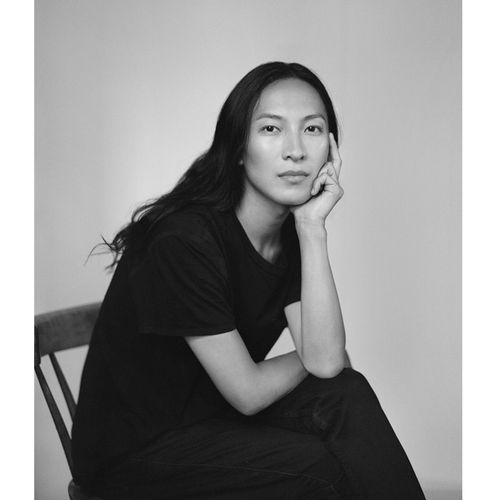 Bvlgari e Alexander Wang di nuovo insieme nel nuovo capitolo della saga "Serpenti Through the Eyes of …".
Nel Settembre 2019 il designer newyorkese Alexander Wang, primo fra tanti a portare lo sportswear in passerella, unendosi con il celebre brand romano Bulgari, ha dato vita ad un'esclusiva e mai banale capsule collection di accessori lanciata durante la New York Fashion Week.
Lo stilista statunitense di origine taiwanese, famoso per il suo approccio irriverente, ha ancora una volta reinterpretato la collezione di borse della maison Bvlgari come parte dell'iniziativa "Serpenti through the eyes of " lanciata nel 2017.
"Serpenti attraverso gli occhi di Alexander Wang", diventata celebre per la sua trasformazione dell'iconico Serpente Bvlgari, che oggi presenta la nuova Belt Bag.
La Belt Bag
La Belt Bag, protagonista indiscussa della capsule collection, viene introdotta in due colori dedicati alla primavera; il Baby Blue e Peach.
Arricchita da una doppia chiusura caratterizzata da due teste di serpente, la Belt Bag, ha due cinghie e un manico removibile e può essere indossata in vita o a tracolla, suggerendo anche numerosi modi creativi per combinare l'accessorio a seconda delle differenti esigenze di look.
Un accessorio Luxury, che racchiude l'esigenza dei consumatori di tutte le età, proprio perché lo stile tradizionale e storico del marchio si fonde con il tocco urban-chic che piace molto alle nuove generazioni.