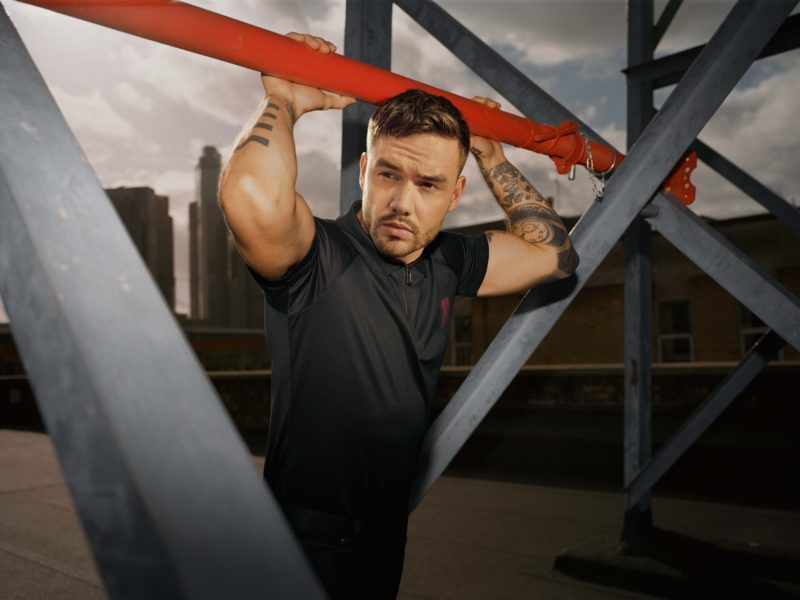 Sguardo sicuro, dritto in camera. Postura fiera come quella di un pugile al centro di un ring, mentre i giochi di luci e ombre gli scolpiscono il volto e il corpo, mostrando tutto il suo sex appeal, intriso di stile grunge… Idolo delle teen ager, pop star britannica ed ex One Direction, Liam Payne torna protagonista negli scatti di Tom Craig che lo vedono posare su un rooftop abbandonato nel cuore di Londra, per la nuova collezione HUGO. Una capsule di capi sportivi in una palette di colori che comprende il nero, bianco, blu e rosso.
Il sex appeal di Liam Payne in the catch of Tom Craig.
Non è la prima volta che Liam Payne collabora con il brand. Arrivato al successo nel 2010 grazie alla partecipazione alla versione inglese di X-Factor. Aveva appena 17 anni, si era presentato con la cover di "Cry me a river" di Justin Timberlake. Purtroppo non riusì a qualificarsi per i Bootcamp ma i giudici ebbero la lungimirante idea di unire lui e altri quattro giovani talenti eliminati in precedenza: Niall Horan, Louis Tomlinson, Harry Styles e Zayn Malik, in modo da farli partecipare sotto la categoria "Gruppi". Nascono così gli One Direction che insieme raggiungono un grandissimo successo in tutto il mondo. Poi nel 2016 la svolta da solista e nuovi Ep. Lo ritroviamo ora insieme a HUGO per una nuova capsule collection.
Dopo il successo della prima capsule, HUGO e Liam Payne tornano a collaborare per una nuova collezione.
Scattata dal fotografo britannico Tom Craig, la campagna presenta Liam con i look della collezione, ed è ambientata in un terrazzo abbandonato nel cuore di Londra, in netto contrasto con gli iconici colori rosso, bianco e blu dei pezzi della collezione.
Ogni capo presenta un motivo chevron ispirato a un tatuaggio sul braccio destro dell'artista che è l'ambasciatore globale del marchio.
La nuova collezione unisce lo stile non convenzionale di HUGO all'estetica sportiva di Liam. Oltre ai jeans slim fit di HUGO, la collezione si compone di maglioni e pantaloni sportivi. Spicca il logo del marchio: "HUGO93.LP", che si ispira all'anno di nascita di Liam ed è ricamato su tutti i 14 pezzi. Non solo abbigliamento, ma anche accessori e un nuovo modello di sneaker.
"Ho imparato così tanto sul mio stile negli ultimi due anni e sono così grato di continuare a progettare abiti che amo indossare", afferma Liam. "Questa stagione sono davvero io. Si tratta di stili semplici che sono perfetti per il fine settimana".