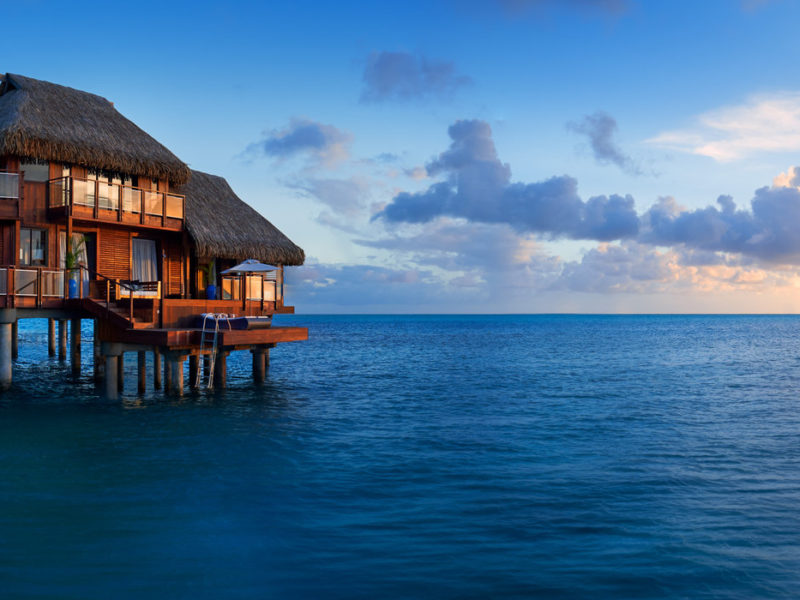 Scopri le Top Destination su Posh N°77. In questo numero anche l'esclusivo Conrad Bora Bora Nui & The Brando Suite.
Il debutto del Conrad Bora Bora Nui rappresenta la novità per la categoria dei cinque stelle che dopo 10 anni aggiungono un'altra perla al lusso sull'isola, che rispetto alle altre dell'arcipelago conserva forse inalterato il suo charme. Sito in particolare nel Motu Toopua, il resort che porta il nome di uno dei brand del gruppo Hilton, sorge su sabbia bianca e conta un restyling assolutamente inedito per le sue 114 camere, tra cui 28 tropical garden & beach villas, 86 overwater bungalows fra cui le Presidential Villas, le uniche in tutta Bora Bora a offrire soluzioni sull'acqua a due piani.
Anche la cucina gourmet resta in tema e propone overwater lounge e lo swim-up pool bar, con accesso diretto dal mare per eventuale approdo, anche per un drink all'ora del tramonto. Di spicco poi la Hina Spa, che ospita sette cabine per i trattamenti previsti nel menu oltre alla possibilità di massaggi riservati nello spazio open-air di fronte alla laguna. Ma accanto al Conrad ci sono anche le nuovissime suite de The Brando, l'iconico resort che in partnership con InterContinental Bora Bora Resort & Thalasso Spa ha presentato la propria novità a fine 2017. Quattro le super suite che superano i 300 metri quadrati ospitate nella struttura e che offrono una vista di 180 gradi su Bora Bora e il Monte Otemanu, ciascuna con una terrazza privata e piscina a sfioro.  Riprendendo invece negli interiors lo stile della struttura principale basata su Tetiaroa, le suite sono predisposte per varie apparecchiature bluetooth, oltre a godere dei servizi dell'InterContinental in cui sorgono, come la splendida Deep Ocean Spa by Algotherm, capace di utilizzare l'acqua salata dell'Oceano Pacifico e i minerali in essa contenuti sia per il centro benessere che per scelte eco-friendly, che rendono autosufficiente la struttura nella produzione di aria condizionata.