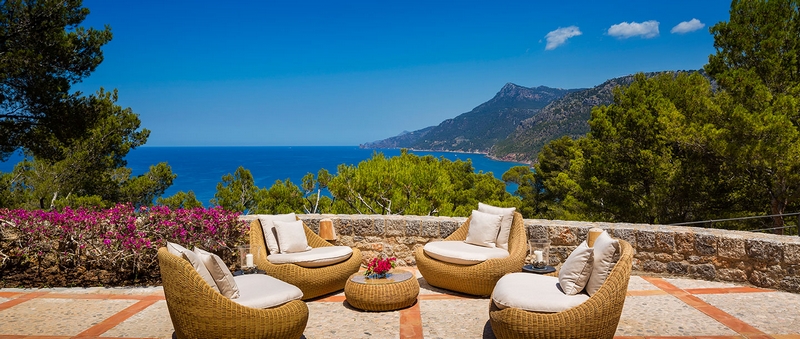 Per la prima volta in assoluto, Virgin Limited Edition, la lussuosa collezione di ritiri di proprietà di Sir Richard Branson, ha creato un'offerta che comprende tutte e otto le sue proprietà, inclusa una delle isole private più lussuose del mondo, Necker Island.
Dalle montagne Tramuntana a Maiorca, alle montagne dell'Atlante in Marocco, dalle pianure africane del Masai Mara alle acque cristalline dei Caraibi, gli ospiti trascorreranno del tempo in ciascuna delle proprietà all'interno della splendida collezione.
Progettato per un gruppo di otto viaggiatori di fascia alta, rendendolo perfetto per la vacanza multigenerazionale  o per un gruppo di amici; il pacchetto include quattro camere in ciascuna delle proprietà, per un periodo di tre settimane. Il viaggio senza badare a spese inviterà gli ospiti a godersi la premiata collezione di ritiri unici in tutto il mondo, scelti per le loro splendide località e magnifici dintorni
Iniziando con The Lodge a Verbier e passando alla tenuta di Son Bunyola a Maiorca, prima di saltare in Africa e trascorrere del tempo a Kasbah Tamadot in Marocco, Mahali Mzuri, un campo safari tendato in Kenya, Ulusaba Private Game Reserve in Sudafrica e Mont Rochelle Hotel and Vineyard in Sud Africa. Prima di partire per i Caraibi per una fetta di vita sull'isola privata e concludere l'avventura con un soggiorno a Necker Island e completare le tre settimane nella nuova proprietà Branson sull'isola di Moskito, a sole due miglia dall'isola sorella Necker.
Disponibile da giugno 2021 e al costo di £ 167.883 (in base ai tassi di cambio odierni) per otto viaggiatori, il viaggio include tutto l'alloggio, la maggior parte del cibo e delle bevande per la durata del soggiorno, nonché tutti i safari presso le proprietà del safari e tasse locali. Questa offerta è disponibile anche per due persone che viaggiano.
"Questa offerta esclusiva fa un incredibile risparmio di £ 18.653,70 dalle tariffe pubblicate ed è sicuramente un viaggio che sarà ricordato per tutta la vita", ha affermato Virgin Limited in una nota.