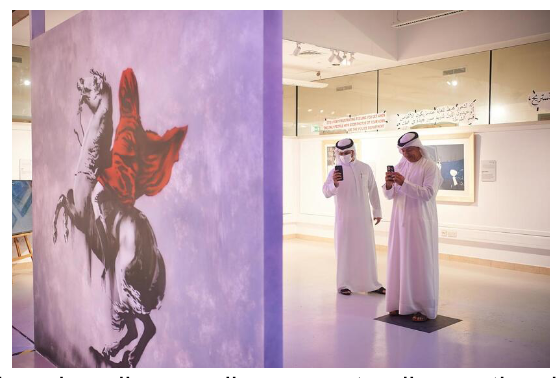 L'iconica città degli Emirati Arabi Uniti dedica una grandissima mostra all'artista tra i più cliccati di sempre. Le opere di Banksy riempiono infatti i 1.000 mq al secondo piano del Mall of Emirates – uno dei centri commerciali più importanti di Dubai.
Fino al 30 giugno, il Mall of the Emirates è la cornice dell'esperienza immersiva "The World of Banksy", la più grande mostra di Banksy al mondo, con 120 pezzi ricreati dalle opere più stimolanti dell'artista britannico dall'identità misteriosa, famoso per affrontare con ironia temi politici e di denuncia sociale.
"The World of Banksy" – realizzata in partnership tra Dubai Culture & Arts Authority (Dubai Culture) e Mall of the Emirates -propone una panoramica del lavoro, delle influenze e dell'ispirazione del celebre street artist, offrendo agli appassionati d'arte della regione l'opportunità di avvicinarsi e conoscere il suo percorso artistico.
Tra le opere di Banksy esposte a Dubai ci sono alcune delle cornici e dei murales più iconici, come:
"Girl with a Balloon", "Flower Thrower", "Mobile Lovers" e molte altre. I visitatori sono liberi di esplorare e immergersi nel mondo di Banksy senza limiti di tempo seguendo le orme del grande artista nel tempo e nello spazio attraverso una serie di stanze, ognuna organizzata in base al luogo in cui sono apparsi i murales.