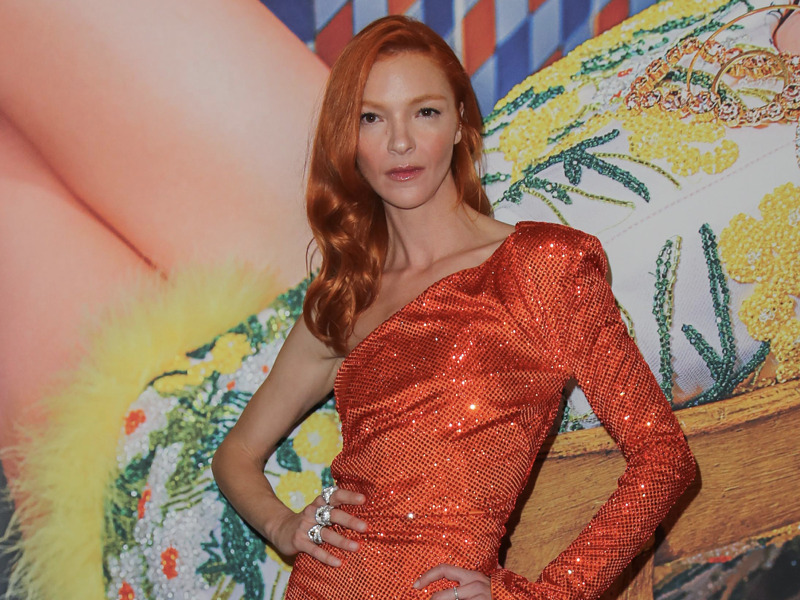 Tante le celebrities italiane e internazionali al party organizzato a Parigi da Swarovski per il lancio di "Book of Dreams Volume 2". Presentato il 28 febbraio durante il cocktail dinatoire all'Hôtel D'Évreux in Place Vendôme con una installazione allestita in diverse stanze dell'albergo.
Swarovski Professional ha lanciato durante la settimana della moda di Parigi "Book of Dreams Volume 2". Un libro da collezione che ha l'intenzione di stimolare la creatività dei professionisti del settore e gli amanti della bellezza.
Un evento che ha visto tra i suoi protagonisti: il businessman Markus Langes-Swarovski, la Fashion Editor Giovanna Engelbert, l'Editor in Chief di Cabana Martina Mondadori, l'imprenditore Pietro Ruffini, la super modella Mariacarla Boscono e la collega Cindy Bruna, i designers Giambattista Valli, Marco Zanini e Mary Katrantzou, la it-girl Caro Daur, gli stilisti Alessandro dell'Acqua e Lorenzo Serafini, il fotografo Pierpaolo Ferrari, la Founder di La DoubleJ JJ Martin e Ben Gorham creatore di Byredo.
Book of Dreams Volume 2, nato dall'idea di Markus Langes-Swarovski è stato realizzato sotto la direzione creativa di Giovanna Engelbert e quella artistica di Cabana Magazine. Disponibile in un'edizione a tiratura limitata di 1000 copie, si tratta di un progetto editoriale polifunzionale, concepito per rivelare il potere dei cristalli Swarovski come uno strumento creativo attraverso l'utilizzo di immagini sontuose ed eccentriche. Mentre la copertina del libro è disponibile in nove esclusive varianti di colore, ognuna realizzata con una tonalità diversa di seta Taroni, la rinomata fabbrica italiana di tessitura della seta, e reca il titolo Book of Dreams impreziosito da cristalli Swarovski applicati a mano.
Tra le 55 immagini sfuse contenute in una cartella a mo' di portfolio e 10 capitoli, spicca la top model Mariacarla Boscono come protagonista della storia principale: un eccentrico mash-up di colori vivaci, scintillio e stampe, catturato dal fotografo Pierpaolo Ferrari.