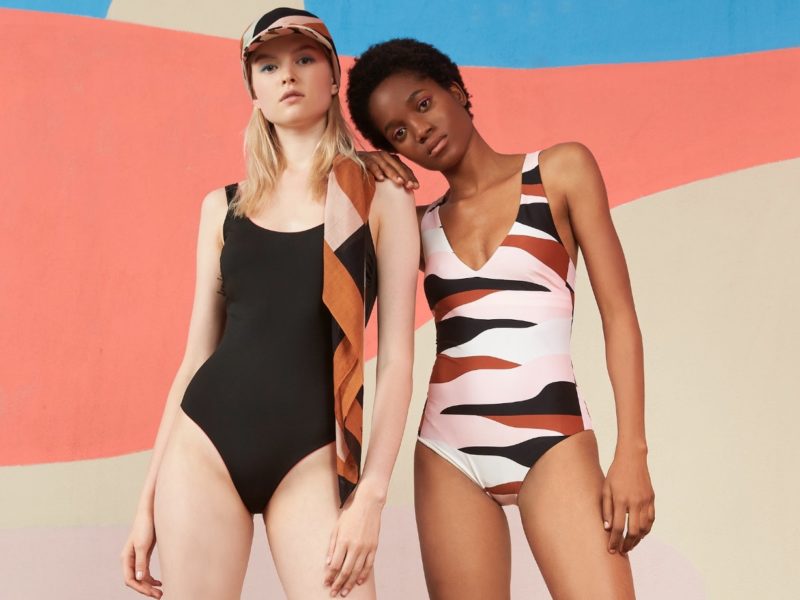 Pixel e pennellate, olio di cocco e femminilità… i pattern realizzati da Kenesha Sneed per Marella si manifestano in un'energica esplosione di forme e colori che indagando la relazione che abbiamo con l'ambiente e il concetto di benessere… Ma chi è l'artista che li ha realizzati?
Posh sulle tracce di Kenesha Sneed.
Artista multidisciplinare, originaria di Pasadina, conta su Instagram 47.5k follower, tra gli ultimi lavori postati ci sono anche le illustrazioni realizzate per il New York Times che ritraggono dottori e infermieri nelle nursery ai tempi del Coronavirus. È illustratrice, ceramista, animator, art directior… chi più ne ha più ne metta… Dopo aver studiato animazione grafica all'Otis College of Art and Design, ha lavorato per "Call Your Girlfriend" il podcast e ciclo di discussioni sull'umanità femminile. Tra le collaborazioni oltre alla nuova esperienza con Marella per una speciale capsule collection dedicata alla Spring Summer 2020, è apparsa nel video di Jaguar USA e, ha lavorato anche con il team di Urban Outfitters. Inoltre, nel 2014, lancia Tactile Matter, una collezione di oggetti concreti che esprimono la sua arte e la sua creatività in forma materica.
Cosa colpisce di Kenesha Sneed?
Sicuramente la sua capacità di trasmettere emozioni sincere. Tramite il suo lavoro come passione, amore ma anche stati d'ansia o fallimenti. Caratteristiche che la tengono a stretto contatto con la realtà. Un aspetto che piace molto al pubblico, e a chi ha avuto modo di collaborare con lei. A piacere è anche un lato che potremmo definire attivista. Kenesha infatti si batte molto per far sì che le donne nere abbiano pari opportunità di riuscire nella carriera.
In un'intervista dichiara: "Farò sempre il tifo per le donne di colore per avere più opportunità di successo, riempire più posti in più spazi perché siamo reali, lavoriamo troppo duramente per non farlo. I miei primi ricordi rimandano a dalle opere di Monica Stewart o Ernie Barnes. I miei genitori avevano una stampa di "Anniversary" appesa al muro della loro camera da letto."
La capsule di Kenesha Sneed per Marella, Spring Summer 2020.
"Let adventure begin" è questo il mood a cui si ispira la collezione. I pattern realizzati per Marella guardano alla natura e ai suoi paesaggi, spiccano tre mondi grafici: Desert Illusion, Girl Power and Forever Explorer.
Enjoy the gallery.