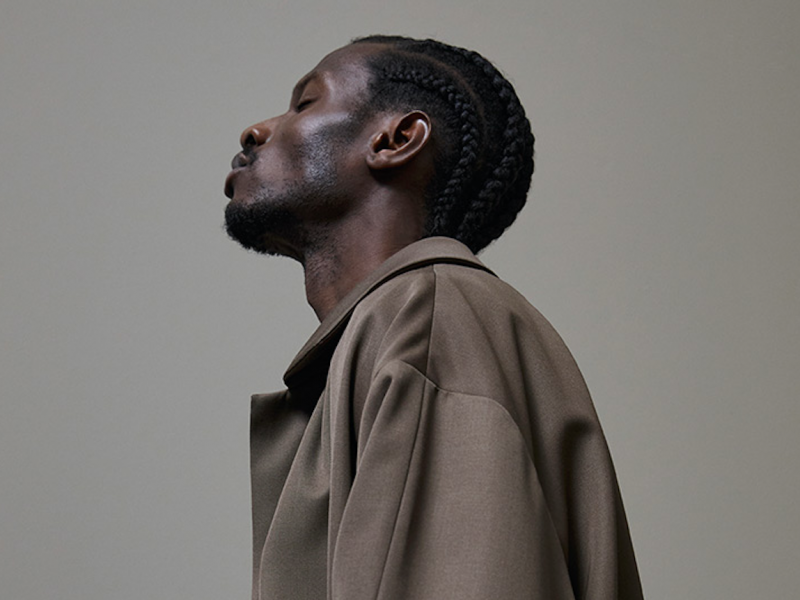 Già qualche mese fa era stato annunciato l'avvio della collaborazione esclusiva tra Fear of God ed Ermenegildo Zegna. Ora la capsule – realizzata dall'iconico marchio sartoriale con il brand di luxury streetwear nato nel 2013 a Los Angeles dall'idea del designer che la stampa internazionale ha ribattezzato come il Re dello street style: Jerry Lorenzo – arriva ufficialmente in store e online.
Un dialogo tra tradizione e contemporaneità.
La capsule testimonia l'incontro di due universi alla ricerca dell'unicità nel panorama maschile. La contaminazione creativa di Jerry Lorenzo – fondatore e direttore creativo di Fear of God – nasce seguendo tratti culturali profondamente radicati nel suo essere come la religione. Il suo marchio infatti nasce ispirandosi a uno dei testi devozionali che era solito leggere con i suoi genitori, ovvero Utmos For His Highest di Oswald Chambers. La sua idea creativa è impostata sulla necessità di elevare capi semplici con qualche piccolo accorgimento, dando più importanza al messaggio piuttosto che al prodotto. Il suo stile mixa anche alcune delle sue passioni personali, come l'hip-hop, il grunge, il basket e il vintage.
Capacità che nel corso della sua carriera portano Jerry Lorenzo ha lavorare con artisti come Justin Bieber e Jay Z. Oggi, con Alessandro Sartori, Direttore Artistico di Ermenegildo Zegna: insieme hanno creato una collezione a quattro mani, accessori compresi, risultato della contaminazione tra la sartorialità Zegna e l'interpretazione, propria di Fear  of God del lusso moderno che ha dato vita a un guardaroba contemporaneo.
"Con la collezione Fear of God exclusively for Ermenegildo Zegna abbiamo fuso il nuovo leisurewear americano con l'heritage di Zegna. Questa armonia nata da due mondi così apparentemente lontani e distanti per noi rappresenta un vocabolario completamente nuovo, una nuova prospettiva che ci appartiene in maniera esclusiva" afferma Jerry Lorenzo, fondatore di Fear of God.
La capsule esclusiva viene lanciata con due speciali eventi, uno in store e uno in live streaming, che coinvolgono tre epicentri del fashion:
Il primo vede protagonista Chengdu, in Cina, con l'inaugurazione di un pop–up store. Il secondo, un digital event dove Alessandro Sartori, dalla boutique di Milano e Jerry Lorenzo, dalla quella di Los Angeles, svelano la collezione.
Fear of God x Ermenegildo Zegna è la capsule che si propone come obiettivo di individuare e percorrere una nuova via dell'eleganza maschile.
"Attraverso l'esplorazione di nuovi territori e la sperimentazione abbiamo voluto instaurare un dialogo con le nuove generazioni. Questa collaborazione da un lato esalta il tailoring, la sua tradizione e I suoi valori, dall'altro conferisce al mondo sartoriale un'attitude dal mood easy wear. Fedeli a questo nuovo approccio abbiamo creato una nuova grammatica di stile destinata ai più giovani", dice Alessandro Sartori, Artistic Director di Zegna.
La collezione completa Fear of God exclusively for Ermenegildo Zegna è disponibile sul sito Zegna.com, recentemente rinnovato, su FearofGod.com, in una serie di flagship store Zegna in tutto il mondo e nei pop-up di Antonioli (Milano), Harrods (Londra), Selfridges (Londra), Saks Fifth Avenue (New York City), Innersect (Shanghai) e Boontheshop (Seul). Fear of God exclusively for Ermenegildo Zegna è disponibile anche presso i più importanti e- tailer internazionali come Farfetch, Tmall, SSENSE, End Clothing, Mr.Porter e Matchesfashion.