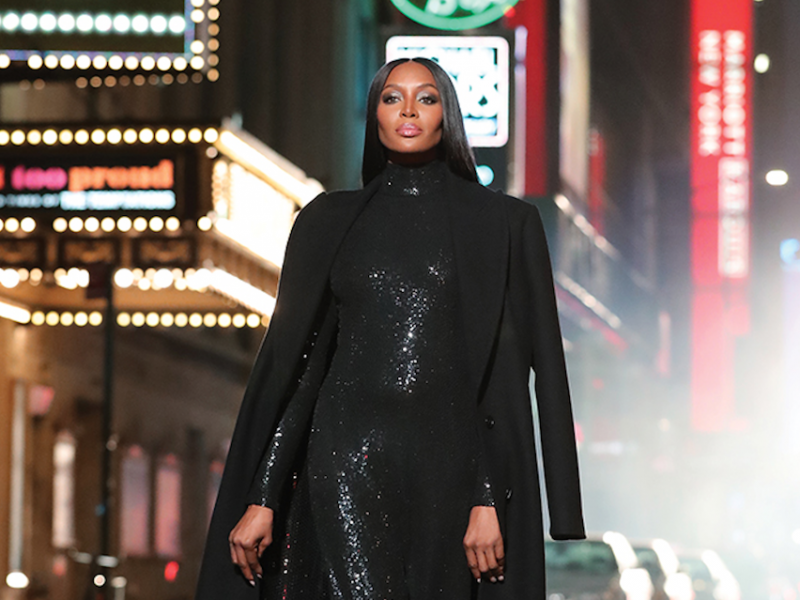 A Broadway lo speciale show di Michael Kors tra glamour, vitalità e spettacolo.
Usciremo di nuovo e sarà più bello che mai, perché noi stessi lo saremo. Tirati a lucido nei nostri abiti pazzeschi, mossi dall'infinita voglia di vivere.
Questo il senso della sfilata evento a Broadway, emblema della gioia e dello spettacolo artistico di New York, che Michael Kors ha messo in scena per lo show dedicato al quarantesimo anniversario del marchio.
Un'affascinante, vitale e seducente show organizzato in una Broadway deserta eppure vitale. La pandemia non ha spento la sua energia, di certo l'ha messa in difficoltà, come tutti i settori dell'intrattenimento, dell'arte e dello spettacolo. Adesso di nuovo illuminato a suon di falcate. Quelle di Naomi Campbell, Bella Hadid, Adut Akech. E ancora Vittoria Ceretti, Precious, Irina Shayk e tantissime altre top dell'olimpo delle dee della moda inclusiva che, oltre ad accogliere la body positivity, hanno riacceso l'ottimismo.
Ottimismo, glamour e vitalità sottolineati dalla speciale performance musicale del pluripremiato cantautore Rufus Wainwright, che ha intonato "City Lights", "New York State of Mind" e "There's No Business come Show Business ".
"Per la mia collezione per il 40 ° anniversario, stavo davvero pensando alla gioia di vestirmi e uscire per una serata in città". Dice Michael Kors. "Che tu stia andando in ufficio o a una cena informale nel quartiere, questa collezione è incentrata sul rendere ogni momento un'occasione speciale e sentirsi fiduciosi, glamour e ottimisti. C'è un senso di atemporalità e yin-and-yang equilibrato tra opulenza e semplicità, qualcosa di rilassato e allo stesso tempo lussuoso."
Show trasmesso in digitale, anticipato da un cortometraggio creato dall'attore, regista e produttore Erich Bergen, a cui hanno preso parte personaggi dal calibro di Billy Porter, Bette Midler, Rosario Dawson, Debra Messing, Alan Cumming, Renée Elise Goldsberry, Ashley Park e alti. Girato al leggendario ristorante del quartiere dei teatri: Sardi's. Il place to be che fino a poco tempo fa era la meta prediletta sulla 44esima strada delle più grandi star di Broadway.
Lo stesso Michael Kors è un grande amante del teatro. Per questo ha deciso di sostenere il The Actors Fund con una donazione personale al Fondo che promuove stabilità e resilienza. Fornendo una rete di sicurezza per i professionisti delle arti dello spettacolo e dell'intrattenimento durante la loro vita.