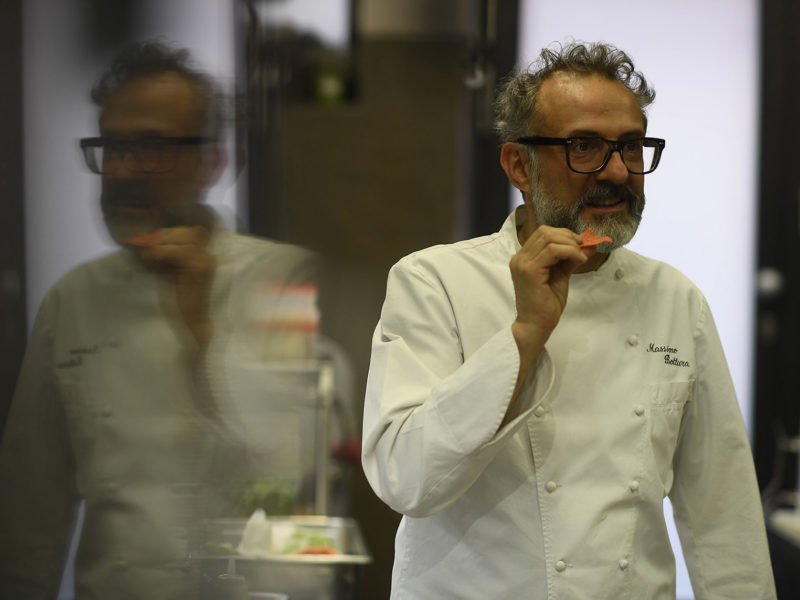 Osteria Francescana è un piccolo ristorante con grandi sogni nel cuore di Modena. Il tristellato italiano più celebre al mondo, eccellenza gastronomica e creativa guidata dall'estro di Massimo Bottura.
Dopo quasi tre mesi di chiusura, Osteria Francescana riapre le porte proponendo un nuovo menù, With a Little Help From My Friends, ispirato all'album dei The Beatles Sgt. Pepper's Lonely Hearts Club Band.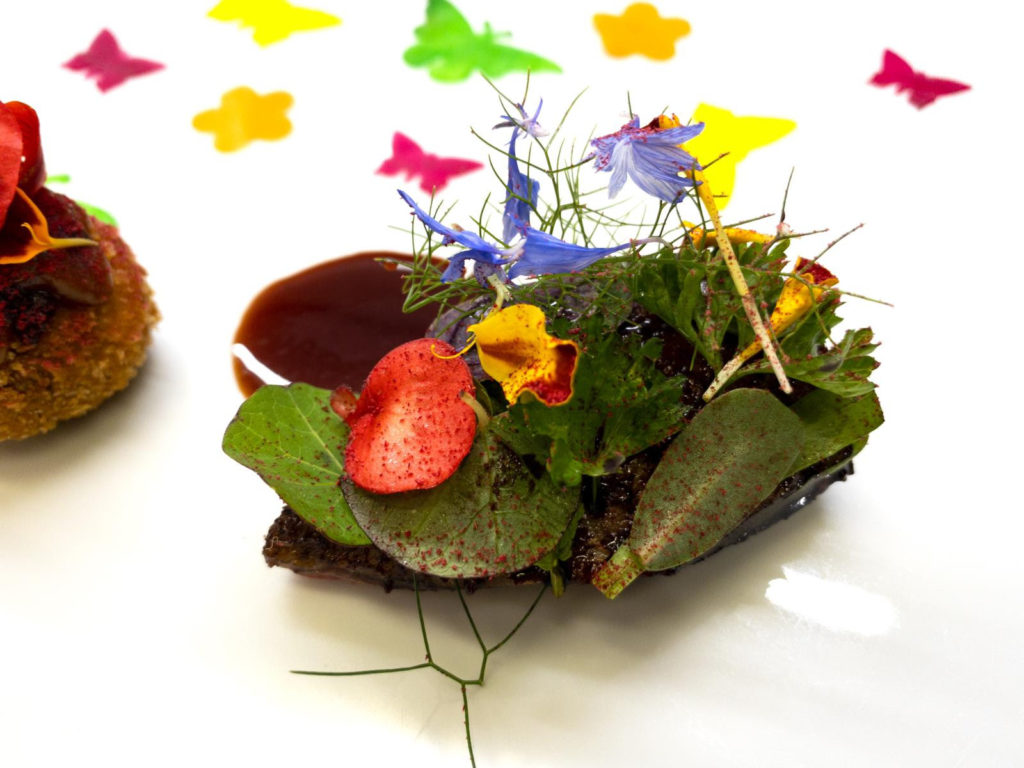 «Creare questo menù è stato un esercizio creativo per tutti noi. Durante il lockdown ho chiesto a tutta la mia squadra di preparare una ricetta a casa, lasciandosi influenzare dal celebre album. Questo esercizio ci ha aiutato a rimanere sempre connessi e vicini tra di noi anche da lontano, dandoci una nuova routine» dichiara Massimo Bottura.
«Quando abbiamo ricominciato a vivere la cucina del ristorante tutti insieme, abbiamo iniziato ad assaggiare ogni ricetta per selezionare le dodici da inserire nel nuovo menù degustazione»  continua lo chef.
Ma c'è di più… Gli interni del ristorante sono stati completamente rinnovati e oggi accolgono i clienti con un'esplosione di colori e opere d'arte come Rose, installazione di Duane Hanson, le farfalle di Damien Hirst, i fiori di Takashi Murakami e una moquette floreale ideata da Marcel Wanders. In questi giorni le farfalle sono ovunque in Osteria Francescana: nei quadri di Damien Hirst, ricamate sulle poltrone di Gucci e anche sui piatti, sotto forma di piccoli sottaceti e verdure dell'orto.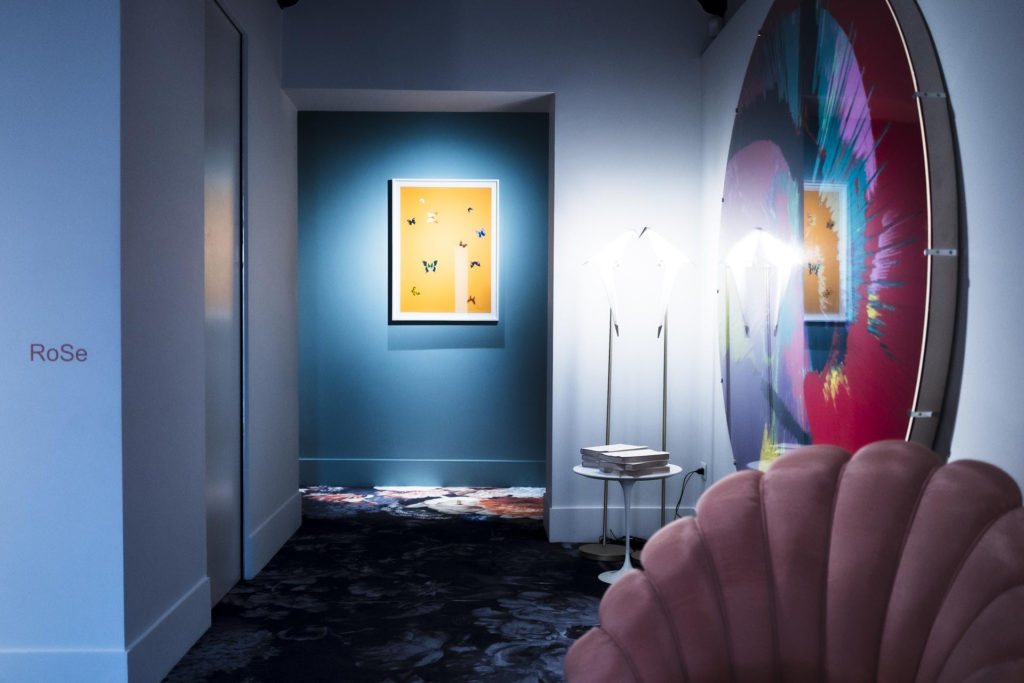 In qualche modo questi mesi sono stati come una metamorfosi. E con questa energia Osteria Francescana inaugura un nuovo capitolo della sua storia.